The mission of the IFBA is to support the Feeding America food banks and their affiliates serving Iowa in their work to ensure that sufficient food is accessible to all.
The Iowa Food Bank Association (IFBA) is a collaboration of Feeding America food banks and affiliates that serve each of Iowa's 99 counties. Together, the food banks serve over 1,200 non-profit organizations serving children, adults, veterans, and seniors. These organizations include food pantries, emergency meal sites, congregational meal sites, emergency shelters, and other sites that provide food to clients.
IFBA works to support partner food banks in the areas of:
Advocacy
Food and Fund Raising
Disaster Relief
Food Assistance Outreach
Operations
IFBA believes that collaborative efforts allow for the food banks to become more efficient and effective in serving hungry Iowans.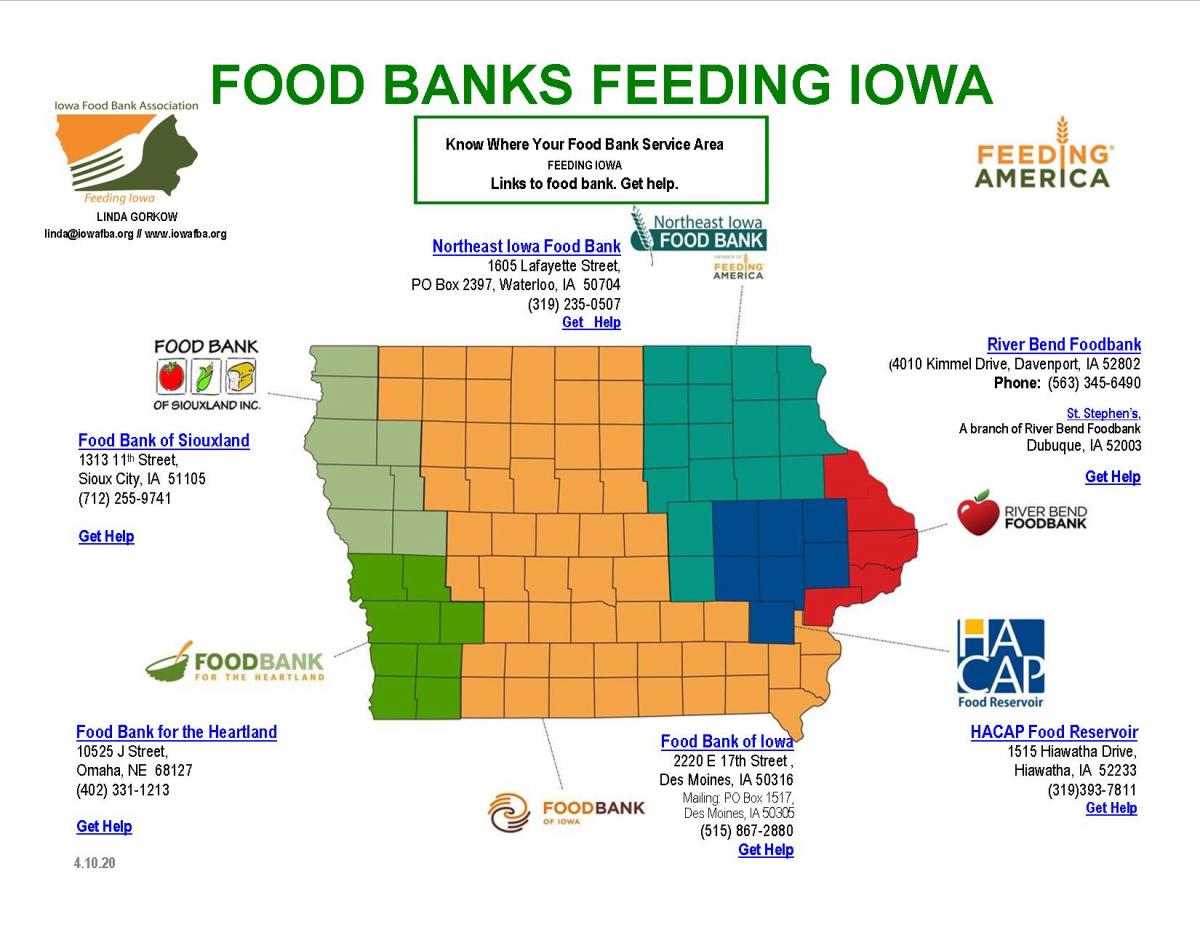 ---
IFBA Expands Its Advocacy Team
With funding provided by Feeding America, the Iowa Food Bank Association is continuing our journey to create an advocacy program that leverages the passion and expertise of our leaders, volunteers, and agency partners. 
The IFBA is seeking an Advocacy Manager Contractor to help lead our advocacy program.
Under the direction of the Executive Director, the Advocacy Manager will execute a newly launched advocacy program to support our policy objectives. The contractor will work in close coordination with the 6 regional food banks to engage key leaders, stakeholders, volunteers, and agency partners in grassroots and grasstops advocacy activities. This work will build upon an approved three-year advocacy plan.
IFBA Advocacy Manager Contractor description and scope of work
Selection Process
By December 11

, send a resume and letter of interest, outlining your qualifications,  approach, and interest to

linda@iowafba.org

. Include "Advocacy contractor" and your name in the subject line.

Qualified contractors invited to an interview to be held in mid-December.

Discussions with final contractors to be held in late-December.

References collected from finalists.

Contractor selection made in early January.  

Anticipated contract start date is January 16, 2024.