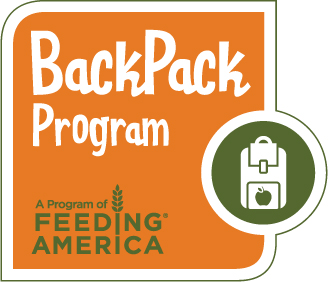 There are children in America that rely on resources such as free or reduced-priced school lunch during the school year.
The BackPack Program is designed to meet the needs of hungry children at times when other resources are not available, such as weekends and school vacations.
About the BackPack Program
Backpacks filled with food that children take home on weekends
Food is child-friendly, nonperishable and easily consumed
Backpacks are discreetly distributed to children on the last day before the weekend or holiday vacation
The BackPack Concept
The BackPack Program concept was developed at the Arkansas Rice Depot, after a school nurse asked for help because hungry students were coming to her with stomachaches and dizziness. The local food bank began to provide the school children with groceries in non-descript backpacks to carry home.
More About this Program
In addition to providing nutritious food to school children in need, some BackPack Programs provide extra food for younger siblings at home. Others operate during the summer months when children are out of school and have limited access to free or reduced-priced meals.
The BackPack Program became a pilot program in 1995. The National Council of Feeding America approved the BackPack Program as an official national program of the Network in July 2006.
More than 140 Feeding America members operated more than 3,600 BackPack Programs and served more than 190,000 children in FY2009.
Get Involved
Check out the BackPack Program at the following Iowa food banks to get involved:
Food Bank of Iowa
Des Moines, IA
Northeast Iowa Food Bank
Waterloo, IA
Food Bank of Siouxland
Sioux City, IA
Food Bank for the Heartland
Omaha, NE
River Bend Foodbank
Moline, IL
HACAP
Cedar Rapids, IA
Food Bank of Southern Iowa
Ottumwa, IA
St. Stephen's Food Bank
Dubuque, IA